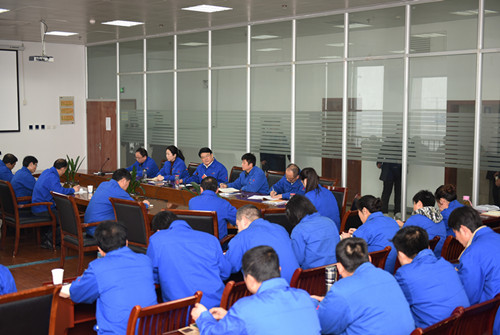 The whole year's work depends on a good start in spring. The marketing plan and training meeting started just after the Spring Festival holiday during February 23-26. The meeting was held by Marketing Director Mr. Fang.
Mr. Fang expressed congratulations for the extraordinary achievement of marketing working in 2017, and hope to have better result in the new year.
As 300,000MT Glycol production facility will be ready soon, we are facing heavy work on this product. And the environmental policy is becoming more and more strictly. He required all the marketing department staff to improve the marketing skills, enhance safety awareness, and solve problems with innovation to fulfill the marketing plan of 2018.
During the training session, Mr. Zhang, a marketing expert from University of Science and Technology of China, gave the lecture of 'MARKETING INNOVATION OF TRADITIONAL ENTERPRISES'.
The marketing department staff said that they learned a lot in the meeting and were confident to accomplish the marketing goal of 2018.