Chemical Name:2-pyrrolidone(2-P)
CAS NO.: 616-45-5
Molecular Structure: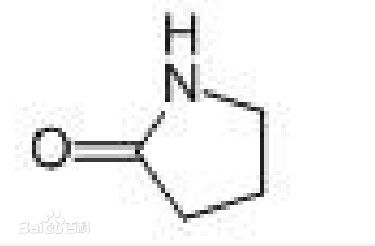 Properties: 2-pyrrolidone (2-pyrrolidone) is acolorless liquid. It has solidifying point 25.6°C,flash point 129.4°C, boilingpoint 245°C, which can be solubilized with water, low chain alcohol, low chainether, chloroform and benzene.
Usage: 2-pyrrolidone is a colorless high boilingpoint polar solvent and is also an organic synthetic intermediate product. Asto this kind of solvents we can use it to produce synthetic resin, pesticide,polyvalent alcohol, printing inks and iodine, and as the raw materials ofproduction of polyvinyl pyrrolidone, poiyamide-4 fiber and piracetam, etc.
Package: Galvanized iron drums of 200Kgs netweight
Storage and Transport: Keep it in shady, cooland ventilation warehouse, far away from fire and heat source, separate fromoxidizer. Be cautious of loading and unloading. Prevent package form damage.Avoid leakage.

Specifications:
2-PYRROLIDONE

Appearance

Colorless liquid(Above 25℃)

Purity %(m/m)≥

99.5

Moisture % ≤

0.1

GBL % ≤

0.05

Colourity (APHA) ≤

25

Refractive index

1.4820-1.4860