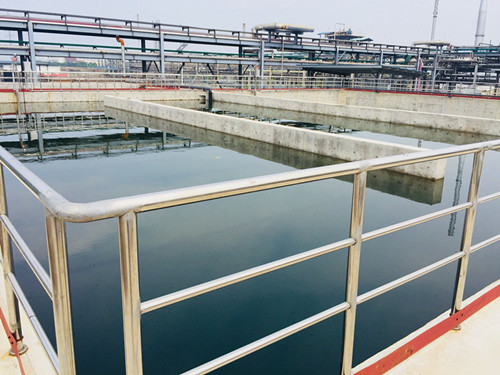 The sewage treatment facility construction of 300,000MT glycol and 100,000MT Methyl-Carbonate completed one week ago. It's a zero discharge process, which is divided into three steps: biochemical treatment of sewage, membrane concentration and reuse, and evaporation process to ensure that the industrial wastewater meets the requirement of zero discharge.
More than 200 engineers and builders have been working hard for 15 months since construction began in April, 2017. The whole project is strictly constructed according to the environmental standards and requirements.
Up to now, the biochemical system of phase II sewage treatment plant has entered the stage of activated sludge cultivation, and the rest of the system is under intensive commissioning. It is expected to be put into service within one month.