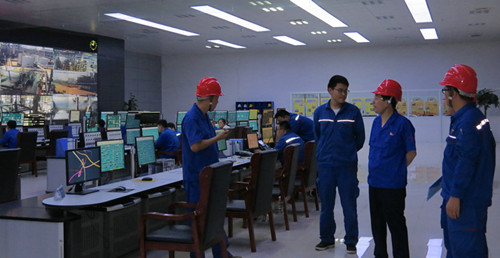 On the morning of July 20, our Chairman of the Board, Mr. Cheng, inspected the production control and safety management at the production site of ethylene glycol .
Managers of ethylene glycol production department reported the management and control of safety system in detail.
Chairman Cheng inspected the construction site of high-pressure methanol dehydration tower, and communicated with operators. He also carefully inspected the safety facilities, operation rules, and JSA work safety analysis progress.
He emphasized that the safety control is very important and safety regulations must be strictly followed. He also pointed out that we should pay more attention to the education and training of employees, to improve their capability of operation and management. It will be very helpful to achieve the goal of 'safest factory' of pharmaceutical and chemical industry.